Edutracker Services
On-Line Training:
After installation we will meet you on-line for instructions when needed & requested.
Technical Support:
Technical & User Telephone Support always available Monday through Friday 8:00 am- 4:00 pm PST.

Enhancements, Additions, and Updates are provided and posted on our web page as required for you to download.

Support – unlimited telephone and email support during our West Coast office hours for our paid-up users, 209-369-6900. You will almost always get a live voice and not a voice mail.

Technical Support – our technical support is second-to-non. You'll always reach someone on our voice line 8:00 to 4:00 daily, Pacific Time. Emails are promptly answered most anytime.

User's Support – our user's support is spot on as our staff is fully experienced in using the system live in a hospital setting and won't use techeze on you. Available at no extra charge daily 8:00-4:00 Pacific time.

Updates / Upgrades – are issued on our website at no extra cost. An email notification is sent to you and your IT department for paid up users when they are issued. Very easy to log on and download the update along with instructions. Most of our changes and fixes originate from our users when their reporting/tracking requirements change for their State.

On-line Training – we give on-line live training sessions as required through Go-to-Meeting at no additional cost. Many use this free service as they get new Education Department staff to bring them up-to-speed quickly.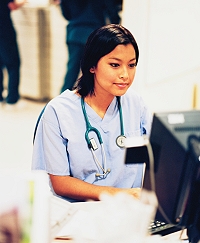 On-site Training - live training generally is not required as EduTracker is very easy to understand and intuitive to use plus we have an excellent manual and phone support service. We do, however, offer on-site live training by appointment for the cost of the trip and a daily fee.

On-line Demos – live showings of EduTracker and Tracker/Trainer using Go-to-Meeting are available almost any time to show our products. You can register on this web site by clicking the Contact tab and filling in the form.

Newsletters – are issued periodically as viable information becomes available for our users. These newsletters contain information about upcoming projects, user's questions about functions of interest to all, and new ways to use EduTracker. Our Support tab also has valuable information.