All reports in EduTracker are menu driven which means you do no programming to get the results you need. We've been at this so long, (25+ years) we know exactly what you need to run your department. Through the years we've also learned what the agencies, JCAHO, OSHA, Board of Registered Nurses, your facility etc. want to see.
Here is a list of many of the reports that EduTracker can produce. They are divided into 4 major sections, Personnel, Class, Management, and CPR/American Heart plus many lists from the screen you are on. Click here to view Report Examples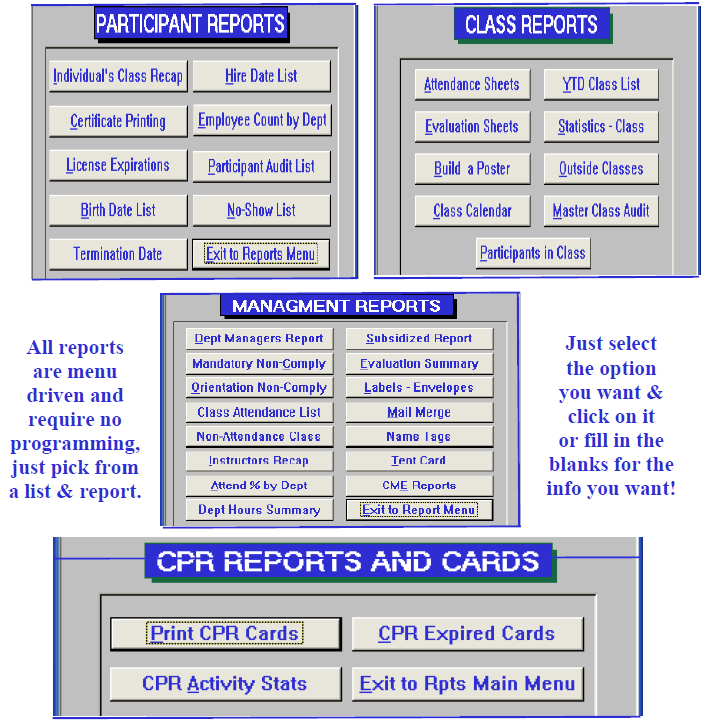 EduTracker Reports are very easy to produce as they are all Menu Driven. Absolutely no programming required. Choose your report items from a selection screen of dates, people, job classifications, departments, etc, and wham-bo it's printed.
There are more reports available than you'll ever use, to meet the growing requirements of JCAHO, OSHA, Nursing Boards, Local and State Agencies, and of course your own facilities budgeting, tracking, management, and quality control.